21 Sep

Introducing: Canuvo's Signature CO2 Shatter

Hashish is one of the most basic types of concentrate – dating back nearly 1,000 years. It was made by sifting cannabis to collect trichomes (the glands on cannabis that contain THC and other cannabinoids) and pressing with gentle heat into a single bar. Today, there are many different types of concentrate choices available. They are increasing in popularity across the country as more and more people find them to be an effective form of medicine.

Cannabis concentrates are extracts of THC and other active compounds from the cannabis plant. These extracts eliminate plant material concentrating the active compounds found in the plant. This process increases the potency of the medicine which, in turn, allows less material to be consumed to reach the desired effect.

Shatter is a potent hash oil concentrate. Hash oils are made by soaking cannabis plant material in solvent, filtering out the spent plant material, and then using a vacuum oven to boil or "purge" the solvent from the product. The end result of this process is a potent cannabis oil, or concentrate.

These concentrates are full spectrum products. This means that they have a full complement of cannabinoids and terpenes as found in the material they are made from. The cannabinoid content of hash oil typically ranges from 60 to 90 percent compared to 15 to 25 percent in cannabis flower. Shatter is one of many different hash oil products and shares a similar potency to other types of hash oil such as budder, wax, or sauce.

What Makes Shatter Popular?

Part of the popularity of shatter is due to its consistency and stability.  As the name implies, shatter is translucent and brittle like glass. This gives it a slightly longer shelf life than other hash oil products, such as budder and wax. Be careful though – It can still degrade over time into a budder consistency. Shatter is best stored in an airtight container in a cool spot like the refrigerator.

The consistency of shatter makes it less messy than other concentrates like wax or sap, which can be sticky and difficult to handle and dose. To use shatter, a piece is snapped off, put into a wax pen or a glass dab rig, and vaporized at between 325 and 450 degrees. While it can be put in a joint or on top of a bowl, that method is less efficient than vaporizing.  In addition to our concentrate products, Canuvo has a wide array of tools and accessories to enjoy these products at our retail location in Biddeford.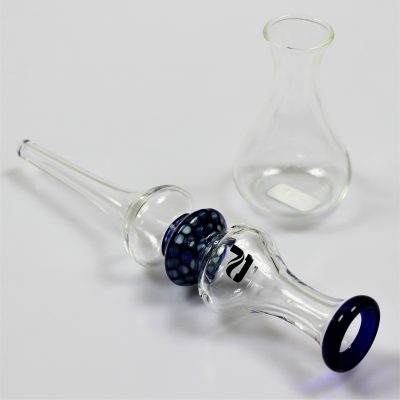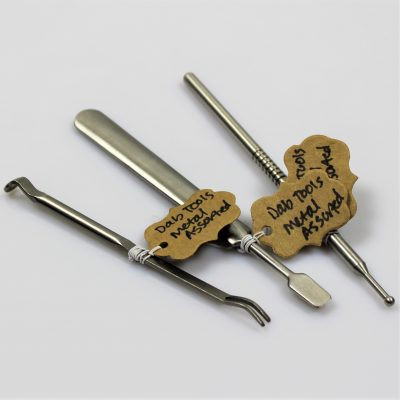 A look at Canuvo's new CO2 Shatter—
At Canuvo, our shatter is made using supercritical CO2 extraction. This method uses carbon dioxide which is safe and inert, rather than butane, to extract from our premium flower. Butane is a highly flammable solvent and can remain in concentrates even after purging. The extraction uses pressure and temperature to force the carbon dioxide into a supercritical state (part liquid, part gas) where it becomes an effective solvent for the extraction of cannabinoids and terpenes found in our concentrates. Not using hydrocarbons for extraction means there is never any butane in our product, making for clean and safe medicine for our patients.
As mentioned above, shatter is a very potent, full spectrum concentrate. Canuvo's shatter is high in THCA, accompanied by a broad spectrum of cannabinoids from our flower. When "dabbed" or vaporized in a pen, it has a rapid onset and a soaring head high that can bring relief from symptoms including pain and depression. Many patients feel that shatter has a cleaner, clearer effect than flower on its own. Shatter is recommended for the experienced cannabis user, as it may be overwhelming for patients with a low tolerance. Our CO2 shatter is on the shelves now at the dispensary, and is available in ½ gram sizes. Try it now during our introductory promotion at $35.00.
Come talk to one of our Bud Tenders for more information on how it may benefit you!