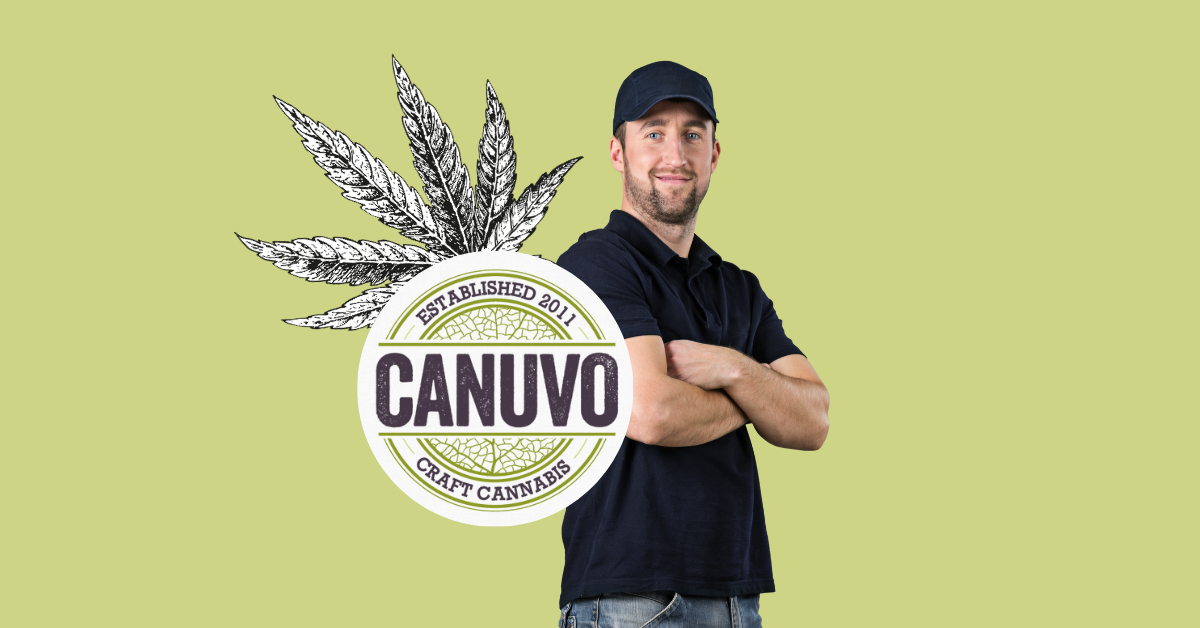 07 Jun

Celebrate Father's Day with Canuvo: Elevating Self-Care through Cannabis

Father's Day is a special occasion to celebrate and appreciate the fathers in our lives. It's a time to honor their love, support, and guidance. This year, why not go beyond the traditional gifts and consider something that promotes relaxation, rejuvenation, and overall well-being? At Canuvo, our recreational and medical cannabis store, we believe in the power of cannabis to elevate self-care and provide a unique experience for fathers looking to enhance their Father's Day celebration.
Exploring Recreational Cannabis
For fathers who are seeking a recreational experience, Canuvo offers a wide range of high-quality cannabis products. From flower and pre-rolls to edibles and concentrates, there is something for every preference and taste. Our knowledgeable budtenders are available to provide guidance and recommendations based on individual needs and desired effects. Whether your dad is looking to unwind after a long day or enjoy a social gathering, recreational cannabis can add an extra layer of relaxation and enjoyment to his Father's Day celebration.
Unveiling the Benefits of Medical Cannabis
If your father is a medical cannabis patient, Canuvo is here to provide the support and resources he needs. Our dispensary offers a diverse selection of medical cannabis products, including CBD-dominant strains, tinctures, topicals, and more. Medical cannabis has been shown to provide relief for a variety of conditions, such as chronic pain, anxiety, and insomnia. By incorporating medical cannabis into your dad's self-care routine, you can help him manage his health and well-being in a natural and holistic way.
The Gift of Self-Care
Father's Day is an opportunity to encourage self-care and promote overall wellness. Cannabis can play a significant role in this journey by providing relaxation, stress relief, and a sense of balance. Whether your dad enjoys a quiet evening with a CBD-infused bath bomb or prefers the uplifting effects of a sativa-dominant strain during outdoor activities, Canuvo has the perfect products to enhance his self-care routine. Our team of experts is dedicated to helping fathers find the ideal cannabis solutions tailored to their specific needs and preferences.
Creating Memorable Experiences
Beyond the products themselves, Canuvo believes in creating memorable experiences for our customers. We strive to provide a welcoming and comfortable environment where fathers can feel at ease and explore the world of cannabis. Our knowledgeable staff is always available to answer questions, offer insights, and ensure a positive experience for all. This Father's Day, treat your dad to an immersive journey into the world of cannabis, where he can discover new possibilities and create lasting memories.
As Father's Day approaches, consider celebrating with Canuvo, the premier recreational and medical cannabis store. Whether your dad is a recreational user seeking relaxation or a medical cannabis patient in need of relief, our store offers a wide range of products and expertise to enhance his self-care routine. From the moment he walks through our doors, he will be greeted with warmth, respect, and a commitment to his well-being. This Father's Day, give your dad the gift of self-care and an elevated experience with cannabis from Canuvo.
Find the Perfect Father's Day Gift at Canuvo – Your Recreational and Medical Cannabis Destination!